Meetings & Conferences
HOLD YOUR NEXT MEETING IN A UNIQUE ENVIRONMENT
Our unique location next to Brassø Lake and carefully curated interiors will bring your next meeting or event to life in an unforgettable way. Contact us and we will put something special together for you that meets your exact needs.
CALM AND INSPIRING SURROUNDINGS
Are you looking for a quiet and inspiring place to hold your next meeting or event? Then you should come and visit us at Hotel Ny Hattenæs. Our historic Blichersal room has all the AV equipment you need, and our kitchen is ready to pamper you during the breaks. If you need to do some contemplating or go for a walk, you'll find beautiful nature right on your doorstep.
Blichersalen is suitable for approximately 30 people in a classroom-style set-up, whereas there'll be space for approximately 80 people in a theatre-style set-up for events, lectures, and the like.
Julianestuen is great for those of you who need a smaller meeting place, for example for board meetings or job interviews. There is space for approximately 14 people in a boardroom-style set-up.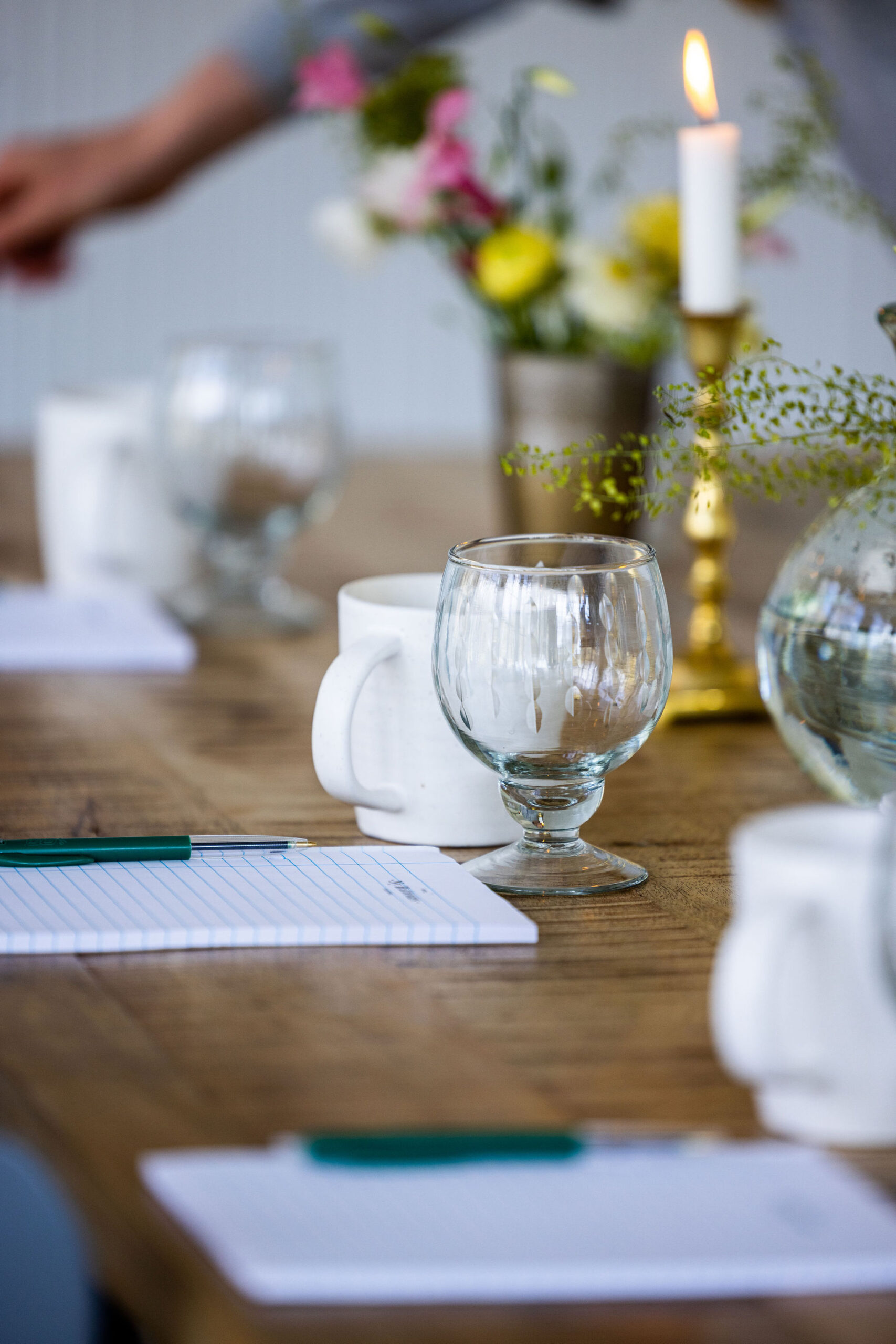 You have the option to choose between two meeting packages, depending on whether you are inquiring about a day meeting or a full-day meeting.
BOTH MEETING PACKAGES INCLUDE THE FOLLOWING:
Morning refreshments
Iced water
Coffee and tea
Fresh fruit and nuts
Lunch with one beverage (choice of beer, water, or a glass of wine)
Afternoon cake
Room rental
In our full-day meeting package, there is also an exquisite 3-course evening menu included (please note that beverages are not included).
If you need to make room reservations in connection with your event, please kindly contact us via: